Homepage
Main content starts here, tab to start navigating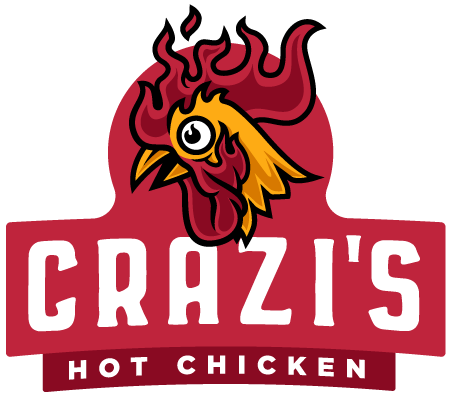 Hey There Crazi Cluckas!
Phoenix just got a little hotter with Crazi's Hot Chicken. We are a local couple who has a burnin love for this Nashville specialty. We knew Phoenix was hot, but this bird is hotter!
We are Delivery and Pickup only!
We are located in Tempe AZ near the Tempe Marketplace. We currently are operating a "virtual" or "ghost kitchen" at:
EL JEFE TACOS
2155 E University Dr #116, Tempe, AZ 85281
(480) 322-5487
Hot Chicken
We are dedicated to bringing you the spiciest, tastiest and freshest Nashville style chicken you get can in Arizona.
View Menu